BULAN BARU SURF CHARTERS specialises in taking you to perfect, empty waves off the beaten track. We currently run surf charters to locations in Sumbawa, Sumba, Sawu, Rote, Maluku Islands, West Java and Enggano, travelling to places where only a boat can go.
It may take a little time, it may take a little patience but the reward is uncrowded waves in still pristine environments. For us this is the essence of surf travel: a journey where the destinations are waves untouched by human development.
Our boat is a traditional Phinisi wooden boat hand built by Sulawesi craftsmen. It's a wonderful feeling to be sailing in Indonesian waters on a wooden boat. Add to that surfing perfect waves followed by a beautifully prepared meal all enjoyed in the midst of stunning scenery and you begin to get an idea what a trip with Bulan Baru will be like.
"Bulan Baru best trip of my life."
- Italo Ferreira (WSL Superfreak)
"Bulan Baru! Best vibes in the Archipelago!"
- Jack Freestone (Pro Surfer)
"Bulan Baru is one of the coolest Phinisi I have ever been on. A lot of chill space on top and bottom decks! Great food, great crew. I can't wait to explore the far corners of Indo with these guys in the near future. Thanks for the amazing trip!"
- Mikala Jones (Legend)
"Just a short note of thanks for providing such a great trip recently (Sumba-Mangkudu). I have experienced 4 boat trips to the Mentawais and 1 to the Maldives and I have to say that yours was up there with the best for surf and the winner for comfort and hospitality. You have a winning formula happening. Great boat + excellent crew + comfort + world class waves = very happy camping."
- Gary Mountford (Co-Founder FCS)
"The best surf trip for relaxing, fishing and surfing uncrowded perfection. The owners are legends and the crew are awesome."
- Cary Graetz
---
---
WHAT BOARDS SHOULD I BRING?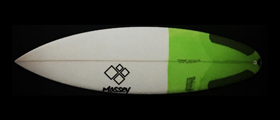 None! ... Let us bring them for you instead. New ones, beautifully crafted ones, perfect for the waves we travel to. Check out our latest team member and shaper Simon Massey. Order some boards through us and we will have them ready for you when you arrive!